About Us
Family Owned and Operated for Over 65 Years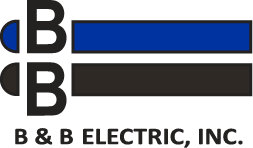 History:
B&B Electric was started in Grand Junction, Colorado as a partnership in 1955.  In 1967 the partnership was dissolved and the company transitioned to a Sole Proprietorship.  Then in 1970 B&B Electric, Inc. became a Colorado corporation.
In the late 1980's B&B became a 2nd generation family owned company.  The business continued to grow into the largest electrical contracting company on the western slope of Colorado.  This successful growth as an industry and community leader earned B&B Electric, Inc. the Grand Junction Chamber of Commerce Large Business of the Year Award in 2005.  Now the 3rd generation has come into the fold, setting the stage for B&B Electric, Inc. to be a family owned business in our community for years to come.
Work & Manpower:
B&B Electric, Inc. pursues work in electrical contracting, concentrating on new construction in the commercial and industrial fields.  B&B is a licensed electrical contractor in the State of Colorado, but over the past 10 years we have successfully completed projects in Colorado, Wyoming, and North Dakota.  We maintain a core workforce of office personnel, project managers, and foremen.  We supplement our journeymen and apprentice workforce through the IBEW Local Union 111.  B&B averages 20-30 employees, and peaks at about 50 employees, as dictated by project schedules and workload.  B&B Electric, Inc. is an IBEW (International Brotherhood of Electrical Workers) contractor and a member of NECA (National Electrical Contractors Association).  We are also an active participant in the WCJATC (Western Colorado Joint Apprenticeship Training Committee).
Services & Capabilities:
B&B brings accurate estimating and budgeting to the Pre-Construction phase of a project through the use of McCormick Systems software and Net-Pricer material cost update service.  We combine our pricing capabilities with an extensive background in Value Engineering, Scheduling, and Design-Build experience to predict costs and eliminate future project conflicts and constructability issues.
During the Construction phase of a project B&B utilizes the Building Information Modeling (BIM) process, in conjunction with Bluebeam, and other cloud based software applications.  In addition we have developed robust internal data bases, as well as extensive procedures and controls to enhance our project management capabilities.
Through the use of Information Technology (IT), integrated management techniques, human skills, and over 65 years of experience B&B brings industry leading value and professionalism to the project from early design through final completion.
Why B&B...
Industry leading value based on integrity and experience
Experience
B&B Electric, Inc. brings over 60 years of experience to the projects we build. In that time we have worked under every possible condition, and installed nearly every electrical system imaginable. We draw on this wealth of experience to bring a superior level of value to our projects.
Our customers can be confident that there is no situation that will arise on a project that we do not have the experience to deal with promptly and professionally.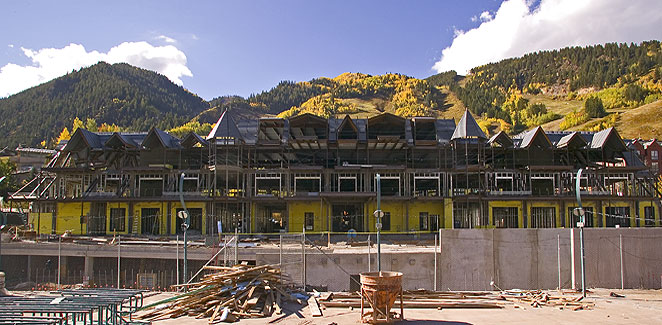 Integrity
As a family owned and operated company, B&B Electric, Inc. has built its reputation on integrity. We value the relationships we build with our customers, and we operate under the most ethical and fair business practices in the industry. As a result of these practices and beliefs, the majority of our annual revenue comes from return customers, customers that have experienced the added value that our philosophy brings to a project.
Projects
A Glimpse At Some Of Our Work
Social Media
Keep up with the latest news from B&B and see progress and milestones from our current projects.
Employment
We Are Hiring
We are looking for experienced electricians for the construction industry in Western Colorado.  Depending on experience and qualifications you could earn $40,000 to $80,000 per year in total compensation package with opportunity for upward mobility; plus employer paid health and pension benefits. 
The following is a list of preferred qualifications applicable to the position, but are not required for employment.
2,000 to 8000+ Hours of Electrical Work Experience
Journeyman Electrician License
OSHA 10 Certification
First Aid/CPR Certification
Valid Driver's License
Click HERE to download an application, then e-mail a completed copy to contact@bbelectric.net, Fax it to 970-241-8687, or drop it off in person at our Grand Junction Office. You can contact us in the office at (970) 242-2450 with any additional questions.
Our Address
B&B Electric, Inc.
704 23-2/10 Road, Grand Junction, CO 81505
Phone
970-242-2450